We wanted to do something to help during the Covid 19 Crisis.

So Bruce decided to make 100 bowls to sell and we would give all the proceeds to the Second Harvest Food Bank. After discussions with DeMilles Farm Market in Salmon Arm, it was agreed they would have the bowls available at their Market for a suggested $20 donation.

It was all coming together.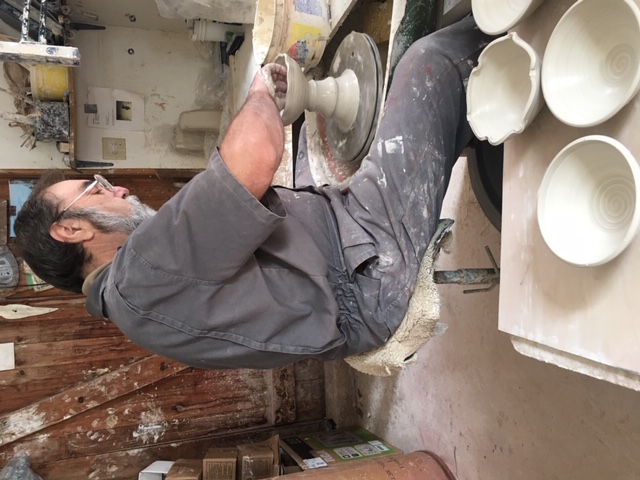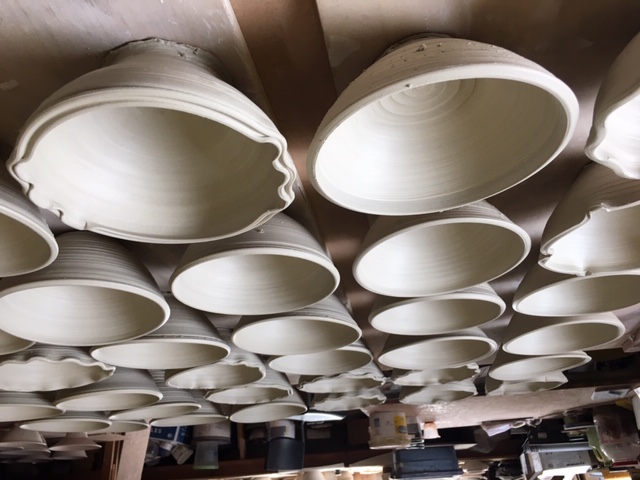 Ready for the bisque firing

s
https:/www.saobserver.net/community/shuswap-potter-pours-creative-effort-into-supporting-food-bank/
Out of the glaze firing and they look great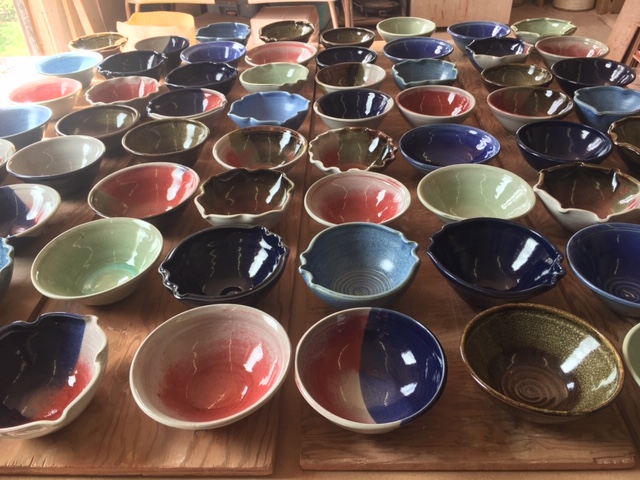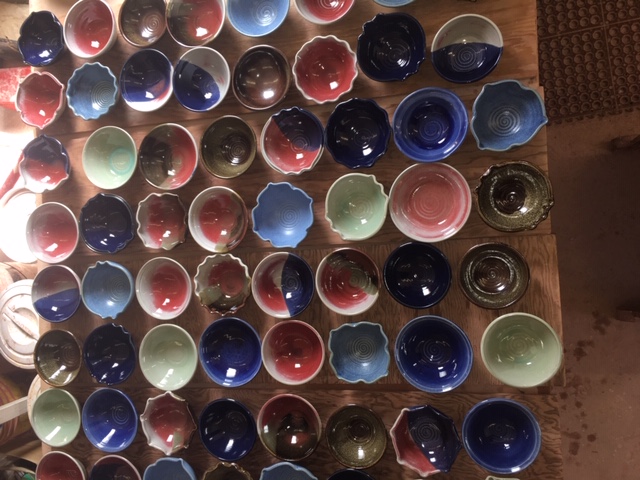 April 24th ... delivered 100 bowls to De Milles
April 26th ... All bowls sold
April 29th ... Cheque delivered to Second Harvest in the amount of $2036.00
Our very special thanks to DeMilles Farm Market for making this come together, and to all the folks who made inquiries about the bowls, and to those who bought them.

But wait there's more.
Yes there are more bowls on the way.
https: //saobserver.net/community/shuswap-potter-returns-to-kiln-to-create-500-bowls-for-food-bank/

We entered into negotiations with The Shuswap Community Foundation and The Second Harvest Food bank to receive sponsorship for the material costs for another 500 bowls.
Back into full production. Produce 500 bowls as quickly as possible to raise an additional $10,000, for Second Harvest Food Bank.
Second firing, delivered to DeMilles May 8th, sold out May 14th

Third firing delivered May 15th.

Fourth firing delivered May 22nd.

Fifth firing delivered to De Milles Farm Market June 5th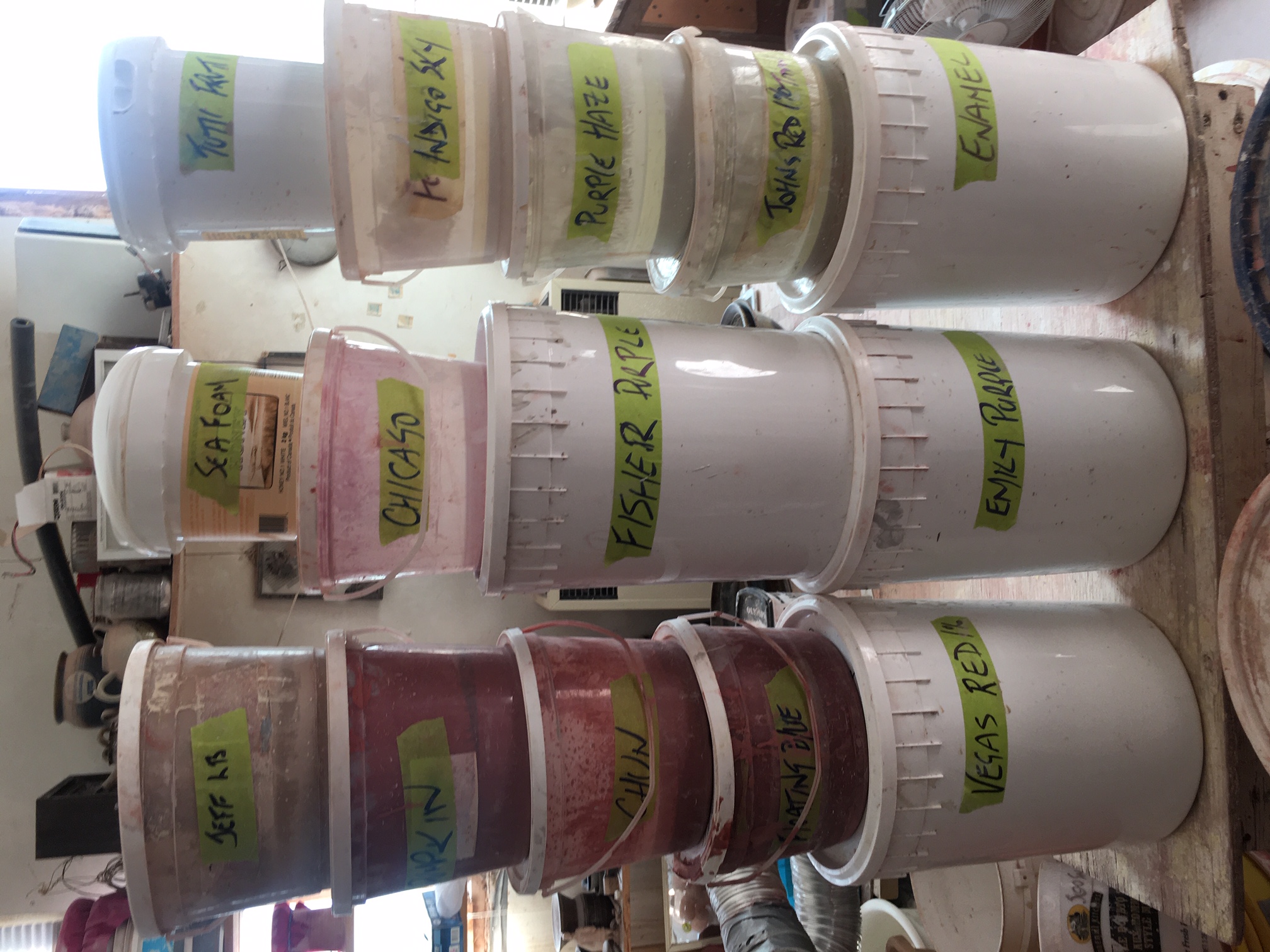 These are the buckets of glaze we used for the Covid-19 project.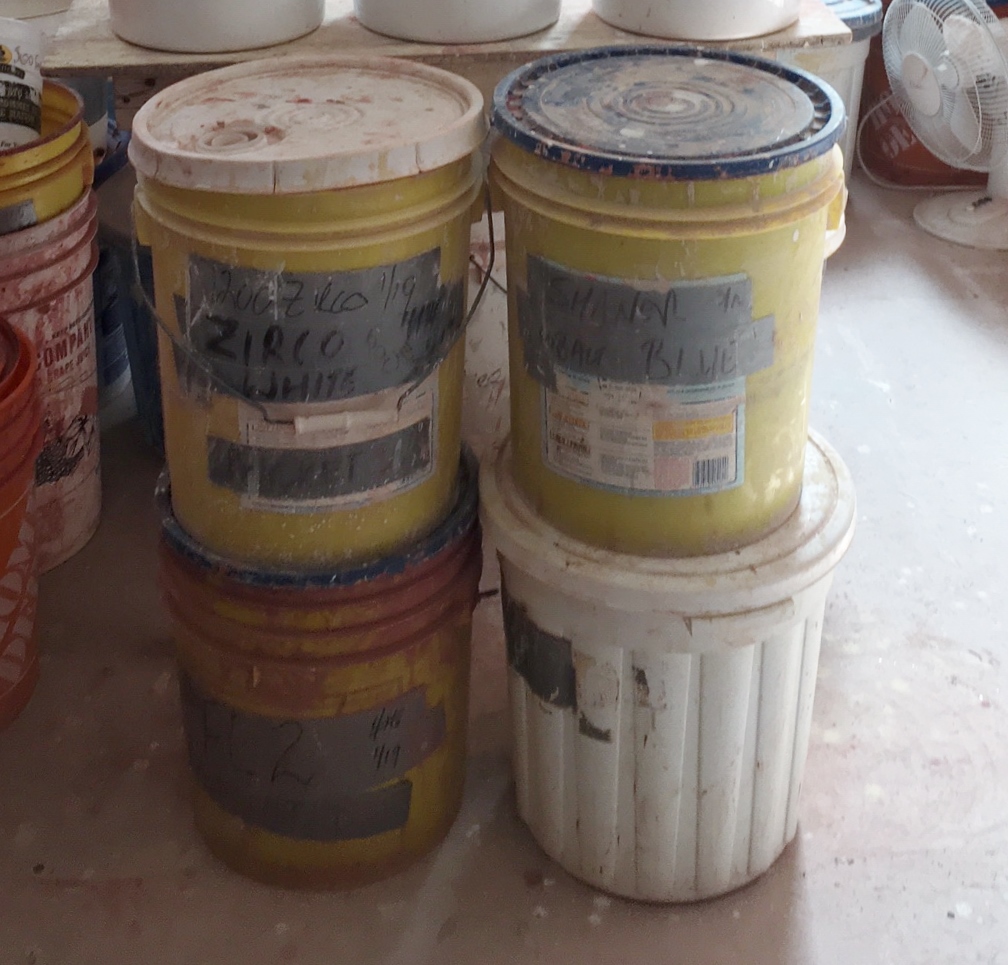 It turned out to be not just a project to make 600 bowls, but a chance to do 600 great glaze experiments.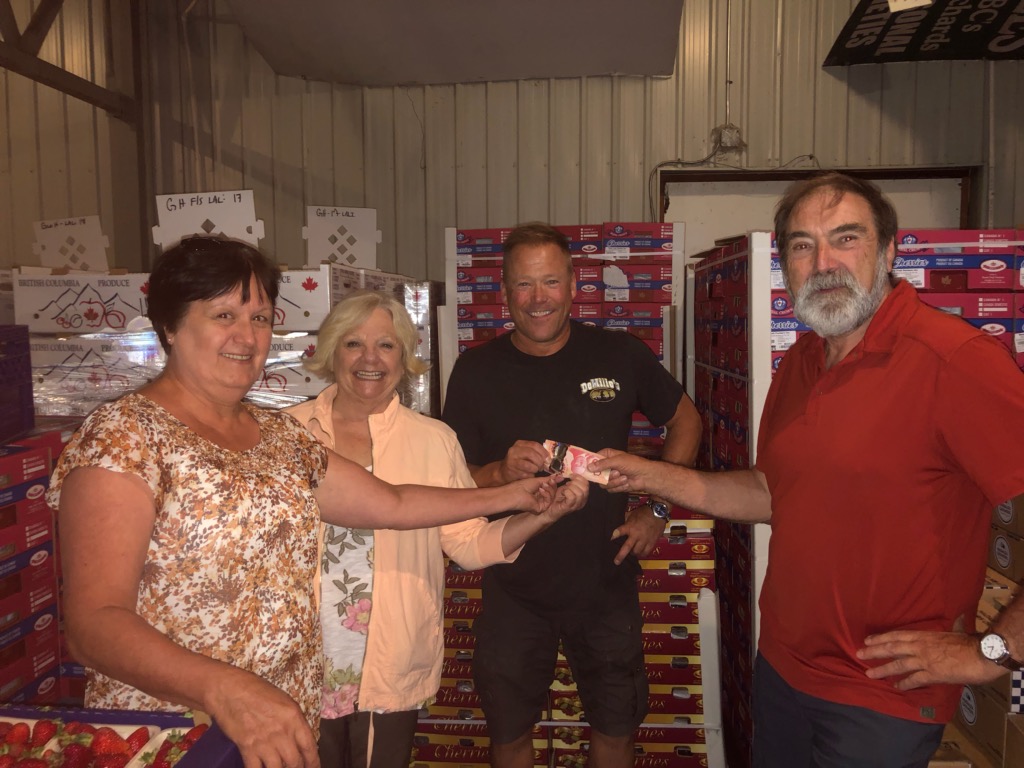 . The final cheque is presented.
The total for this cheque is $10,650.
Present are Cathy Ingebrigston and Vahlleri Sememniuk from Second Harvest Food Bank,
Brad DeMille representing DeMilles Farm Market and
Bruce Nyeste from Mud Sweat and Tears.
Total amount donated
$12,686.
Thanks to all who contributed.